This customer in Moston called me to repair his alarm , this was done promptly at a resonable price.
A few weeks later the customer wanted a quote for a Home CCTV system , price was agreed and date set.

On domestic installations I normaly install very descreate dome style cameras, my customer opted for overt cameras to act as a deterant.
The cameras stand out as obviously not dummy but also as neat as could be.

By the way , I didnt install the wonky wire to the light !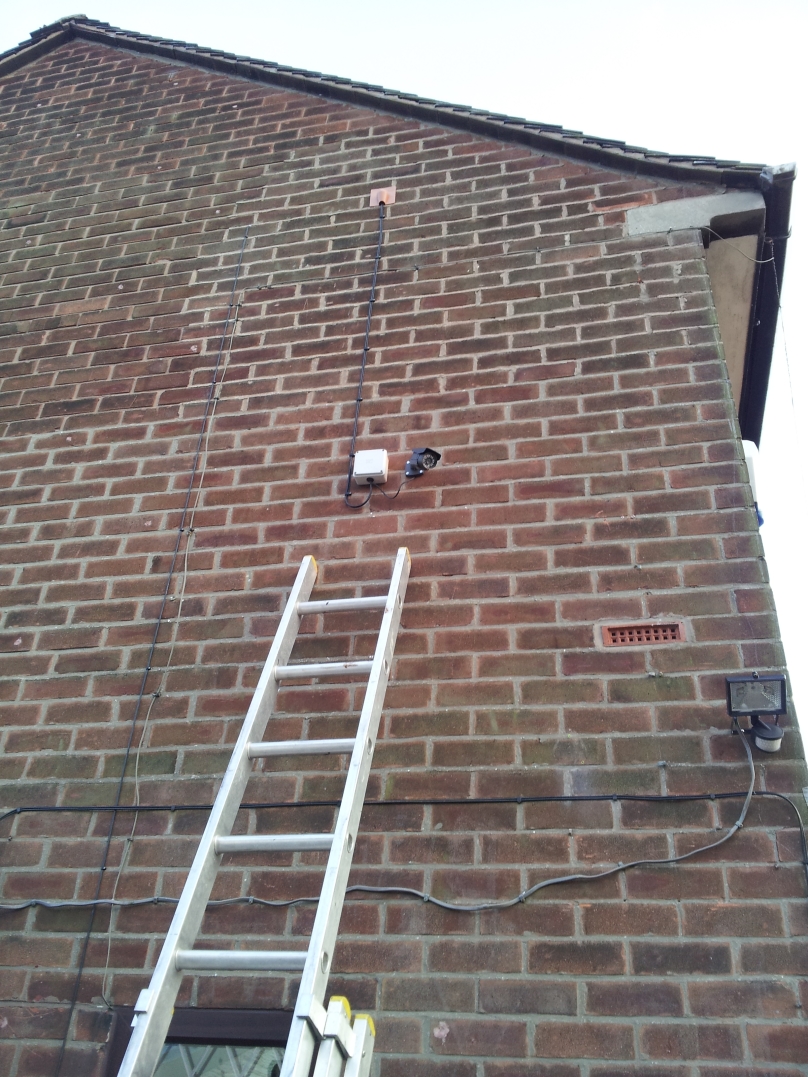 I often get asked "why the junction box" , this is so that the video & power connecters stay waterproof